Uttering the words, "I won," to his wife, Walter White (Bryan Cranston) vaulted into the driver's seat at the Breaking Bad Season 4 finale, the show BuzzFocus considers the best drama series on television. On July 15, we'll find out what a former high school chemistry teacher-turned-crystal-meth cook does to begin the final stage of his transformation.
For many shows the musical score manipulates the audience, telling them what to feel and when, whether it's genuinely there or not. That doesn't happen on Breaking Bad, where a majority of each episode has no music or score. Scenes to unfold as is, raw and naked. But when there is music, it emphasizes special scenes. Often times, it's not the biggest moments, but rather the scenes before or after those critical landmarks along the timeline of the show. Dave Porter's ambient and worldly music can add to a chill in one scene, and send your heart into cardiac arrest the next. Enjoy our three page interview with the Breaking Bad composer, as we talk about seasons' past, the shaping and sculpting of the score and what lies ahead.
Start off this episode playing this clip of Dave Porter's Breaking Bad score to put you in the mood. In it is a complex cocktail of contemplation, consequence, and the beginning of the metamorphosis of Walter White.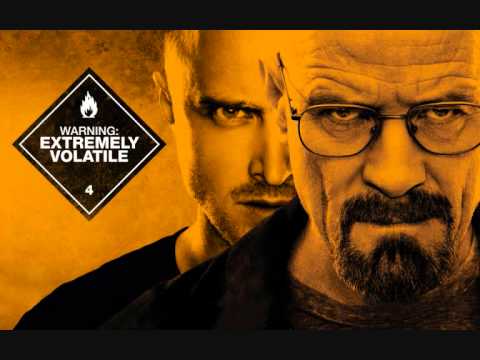 Given your stage in the process, you're probably popular amongst your friends because you get to see the final cut of each episode.
DP: [Laughs] Yes, not that I dare show it to anyone, including my wife. I've actually been very diligent about that over the years but it is fun. I love it because out of all of the people who get to work on the show, I come into (the process) almost like a fan. I actually take steps to avoid getting spoiled wherever possible, unless it's something I need to know about in terms of the music. So in a selfish way, I can enjoy it like a fan. When I get to see it, it's essentially done except for the music and sound. From a creative point, it helps me a lot (to know very little). I can get the reactions we certainly hope our fans have at home. If I'm surprised, then I can know where music will play its most prominent role and how it can be most effective in helping the story.
I know you speak with (showrunner) Vince Gilligan about where the musical beats should come in, but does that first meeting come after you watch the final cut and you've written your notes?
DP: Exactly right. I usually watch the episode the night before I meet him where we have what we call our music spotting session. I watch it twice, actually. Once for me, without picking the scenes out to enjoy it, [laughs] and then I go back again and take notes so that I'm prepared to talk to Vince the following day about my ideas and what role music can play about that particular episode.
I've read in other interviews that you do an entire episode's work in four days, could you explain how that works?
DP: The days of the week change but the length never does. I usually have 4 days, two of which are usually the weekend to write the music. And a fifth day to make changes based on Vince's notes and then it's on to the next one.
That's an incredibly intense schedule especially if you're looking for something specific, unless you've .
DP: I do as much pre-production work as I can for myself. In the off-season I record things that might be useful. I have a huge collection of vintage synthesizers, which can be very finicky but I love to use them. Rather than rely on them on the heat of the moment, I build up a library of sounds that could be potentially useful.
EDITOR'S PICK: See the latest trailer for Breaking Bad Season 5
There's been a gradual increase in the amount of score. The first season or two it was very spot-minimal. But as the seasons have progressed and the tension and weight of the story has increased, we've had more musical moments that you've had room to play with.
DP: You're absolutely right. I'd say still, we use music very selectively. Even now as compared to other things on TV. The amount of score and music in general has increased as Walt's descended deeper and deeper, and the plot has ratcheted up intensity. That's one of my most important roles as the composer on the show is to highlight as much unease and tension as I can and there's been more and more of it. [Laughs]
Looking back, have you ever gone back and watched those earlier seasons and thought certain scenes could work better with more music?
DP: I don't look back too much in that way, in the same way I don't look forward too much. I'm pretty much riding in the moment with these characters, trying very hard not to forecast anything, that is, if I do know something about the future. That fact for example, that there's been more and more score has just happened organically. It's not something we thought about doing necessarily, but in working on the show you get into a groove–and certainly we have, in terms of music. It comes from knowing best with our show, where music can make a great impact. Those moments, are moments of tension obviously, but also we tend not to use music in the huge "bangs," for the lack of a better word. We use music much more for the tension leading up to an event, or the wait of the consequences of that event. But the big event itself, I think, often plays better, grittier and more realistic without overdoing it with music, which is a luxury that we have because everyone else who works on the show, obviously, is at the top of the game. We have tremendous scripts and actors and I'm never called on to support them unnecessarily, which music does sometimes…
CLICK HERE FOR PART 2 of our Interview with 'Breaking Bad' Composer DAVE PORTER