With over 125 movie and television credits and growing, Mark Isham, has composed some of the great movie scores in the last three decades including Quiz Show (1994), October Sky (1999), Men of Honor (2000) and Crash (2004). They are a minuscule sample of his memorable works. My personal favorite of his library is his potent and emotionally-packed melodies for The Cooler (2003) where you ride Bernie Lootz's highs when he's hot and lows when he is the gutter.
One of Isham's current jobs is composing for ABC's fantasy series Once Upon a Time. This is the first in a series of interviews BuzzFocus conducted at Wondercon 2012 with film and TV composers. We spoke with Isham about this ongoing challenge for him and how it's pushed him creatively in new ways as a composer. But first, take a few minutes to listen to Isham's music for Once Upon a Time.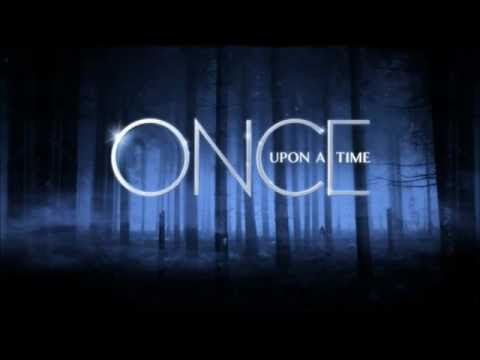 What were some of the special things you did for Once Upon a Time? Did Edward Kitsis and Adam Hororwitz approach you wanting specific themes or was it about coming up with melodies for the Storybrooke and Fairy Tale Land?
Mark Isham: Adam and Eddie just said, "We want you to do the show, but it has to be epic and it has to be emotional. They let me design it the way I wanted to. I've run all the concepts and the thoughts behind the design of it past them and it's been totally right on target with for what they thought it would be. In the pilot, where all of these decisions were first made was easily done, it was a very easy creative collaboration. We meshed perfectly the way we thought of it.
Have you been able to play with different musical styles?
MI: In my career I have, but in Once Upon a Time is a straight orchestral with a few electronic sounds just for the other worldly qualities. But we never go to anything electronic that's obviously electronic. It is always something that blends in and makes the orchestra feel a little strange around the edges.
What's the oddest thing that you've scored for Once?
MI: There was an episode a while ago where Prince Charming (Josh Dallas) has to fight the Siren, the beautiful woman who comes out of the lake and tries to destroy him. And I think we used a bass oboe for the sound of the siren. That was kind of exciting because I've never written for bass oboe before.
Listen for the bass oboe as the Siren approaches Prince Charming in the clip below:

What new things have you tried out specifically with Once Upon, which you hadn't done before in a composition or instruments that you suddenly wanted to play with for this show?
MI: For film I've never found it that effective to pick and write a theme for a particular character. Even when John Williams does Indiana Jones, that's the most on the nose theme for a character, that one can really point to. In Star Wars they're much broader, the themes stretch beyond a single person. In certainly the films that I've done in my career, the theme is usually what the film is about: treachery, unrequited love, or ambition for example; the theme tends to go with a thought or emotion rather than a character. So for me to be assigning individual themes for individual characters, was a fairly new experience, something that I hadn't done a lot of.  It's a more traditional way of scoring, but it's kind of exciting for me. The more characters they keep pulling in, the more themes I've got to write.
So you're getting new challenges all the time.
MI: Absolutely!
What else are you working on?
MI: I finished a Nic Cage heist action movie called Stolen that also stars Malin Akerman and Josh Lucas last week. I'm working on a big science fiction movie called Upside Down with Jim Sturgess and Kirsten Dunst. And I have a Zac Efron movie called The Lucky One based on a Nicholas Sparks novel that's directed by Scott Hicks, that's coming out April 20.
EDITOR'S PICK: A Q&A With Once Upon a Time's Showrunners Edward Kitsis and Adam Horowitz
With each of those films carrying different genres and themes, was it easier to score those ideas in film, do you have more time to nail those concepts down?
MI: Yeah, film is much more relaxed schedule. You can ponder and massage things a little more. On Stolen for instance, Nicholas Cage's character has a theme when he's doing good in the middle of a successful heist, and then when he's down in the dumps he has a different one. So that theme becomes more like successful heist music vs. a man mourning the loss of his daughter music.
Are there any clues that your music gives to the audience an additional layer to the experience?
MI: I think so.  Every character has a theme, and certain relationships have a theme. Sometimes those themes will sneak in and that character is not on camera and you'll go, if you've really studied this, you might know, Oh, this character is involved in this scene. Certainly the Evil Queen's (Lana Parrilla) theme is the most recognizable. She could be not on camera at all but if you hear that little motif, you somehow know that she's in the back of all this. And the curse has a theme. Sometimes you just hear the curse under a rather innocuous scene and you realize that this is going to go south.
Out of all the characters you've designed music for, which one did you look forward to the most? Was it the Evil Queen because she was going to be featured so much, or was it a favorite fable character growing up?
MI: The most interesting thing about this was when the main themes were written; all we had was a pilot. So we didn't know if we'd be picked up, nobody knew waht the characters were going to be and what people would respond to. We had a Snow White (Finnifer Goodwin), a Prince Charming, an Evil Queen and we had a Curse. In the pilot, that was as far as we got thematically. And all of those themes have made it. They'll make it through the whole… seven years, lets say. [Laughs] Let's think positively!
I'm quite proud of that, that within that very short period of time to compose a pilot, we nailed some things that really do work. I think you're right in that the probably most succinct one that had to be really right was the Evil Queen, because it's her, at least for this first season, the Evil Queen is behind the scenes everywhere. That theme works and it does its job.
Below is a clip of the Evil Queen's suite.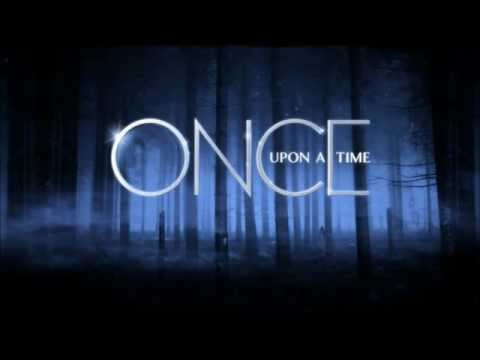 That's great that with as much experience in composing for so many films as you have, that television can offer this new creative experience, especially a show full of mythology like Once Upon a Time.
MI: It's a blast for me; that is why I wanted to do it. The stories are just fantastic, and Eddie, Adam and the writers are incredibly creative. It's a real challenge and just inspiring every week.
Hear Mark Isham's music on Once Upon a Time Sunday nights 8/7C on ABC.